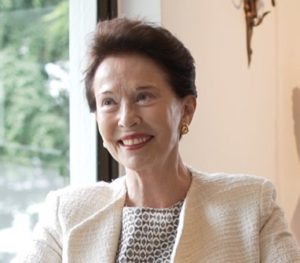 Tara Kimbrell Cole is an organizational learning and systems thinking practitioner, executive consultant and coach who brings her own business leadership experience as a chief executive, financial market innovator, and international entrepreneur to her clients.
She is the founder of Synovations® Pte. Ltd., a consulting firm based in Singapore since 2003, serving multi-national organizations across a range of industries. The company co-creates, designs, and delivers organizational learning programs to build leadership, systems thinking, innovation capabilities, highly-tuned team collaboration and manage culture change, while optimizing business opportunities.  she is the lead executive consultant and coach, collaborating with Synovations' international team of associated Organizational Learning consultants and executive coaches.  She is recognized for creating game‐changing initiatives that solve complex market challenges with systemic solutions.
Throughout her twenty-year financial services career, she formulated and directed financial strategies, expanded customer bases, and commercialized intellectual property for the companies she led. She established trusted networks among leaders and policy‐makers in regional and international businesses across industries and government sectors. Following a successful finance career in New York, Europe and Asia, she broadened that expertise with extensive education in organizational learning and professional development.
Tara is a board member of the Global Association of SoL Communities (Global SoL) since 2016 and the Founding President and Board Member of SoL (Singapore). She has been an approved consultant by the Council of Trustees of the Founding SOL since 2007, a member the Society of Wharton Fellow.