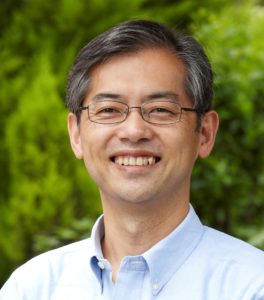 Chair, SoL Japan
President, Change Agent Inc.
Adjunct Professor, MBA Program at Graduate School of Leadership and Innovation, Shizenkan University
Part-time lecturer, MOT Program at Tokyo Institute of Technology
Treasurer, International Network of Resource Information Centers
He is an advocate of sustainability-oriented changes, and has worked to promote and diffuse change methodologies such as "systems thinking" and "learning organizations" in Japan. After working in management positions at a multi-national company and managing an environmental NGO, he co-founded Change Agent Inc. in 2005 to provide services related to capacity building and process design in the areas of sustainability and social innovation. He focuses on cross-sectoral shared value creation and capacity building at individual, organizational, and inter-organizational levels. He has conducted more than 2,000 workshops on systems thinking and learning organization, facilitating more than 30,000 managers and experts in corporations, local governments, JICA, international organizations, and NGOs.
Selected Publications
'Primer: Learning Organization' (author)
'Learning Guide for Systems Thinking' (co-author)
Senge, P. 'The Fifth Discipline' (co-translation)
Sterman, J. 'Business Dynamics' (co-translation)
Stroh, D. 2018 'Systems Thinking for Social Change' (translation)
Kahane, A. 'Collaborating with the Enemy' (translation)
Torbert, W. 'Action Inquiry' (co-translation)
Kahane, A. 'Transformative Scenario Planning' (translation)
And more.