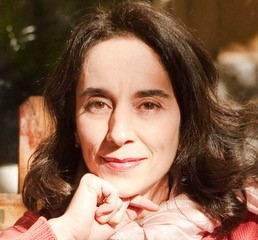 Maria is an experienced facilitator, executive coach and Leadership & OD consultant focused on helping clients bring their unique contribution to the world through increasing their levels of awareness of current contexts and future possibilities. ​
She supports clients with behavioural and cultural change initiatives and leading change for sustainability in a complex world. She contributes to building relationships and facilitating interactions to improve performance and develop more resilient and conscious leaders and organizations. ​
Maria works at the intersection of business, public institutions and civil society, designing learning experiences, which develop active, responsible citizenship, bridging emerging business trends, personal development and social innovation. 
Before becoming a change consultant Maria was an experienced business leader leveraging 16 years of international career in BP in strategy development and implementation, planning and performance, process improvement, and leading change. ​
Maria holds an MSc in Organizational Consulting (Ashridge) and a BA in European Business Administration (ICADE). She is an experienced executive coach (ICF PCC) and works in Spanish or English. She is an RSA fellow, member of the Wellbeing Alliance Economy and a certified Gender Speak facilitator. ​